The Paperworld Trends show innovative solutions for the workplace of tomorrow and trailblazing life-style trends for school, for gifts, packaging and celebrating. The combination of 'The visionary office' and 'The stationery trends' is also reflected in the Paperworld Trends for 2019/20. So the name of the Office trend is 'tinted + flexible' and Stationery Trends include 'urban + pristine' and 'graphic + particular'.

Paperworld Trend Exhibition
Paperworld trends present pioneering lifestyle trends and innovative solutions for tomorrow's workplace. For this purpose, developments in the areas of fashion and architecture as well as product and furniture design were used and transferred to the stationery industry.

Design consultants bora.herke.palmisano staged the trends of 2019/20 with products from selected exhibitors at the Paperworld Trend Exhibition. Furthermore, the trends were presented from 26 to 28 January 2019 at 11 a.m. and 3 p.m. with a lecture and guided tour. On Tuesday, 29 January 2019, it took place at 11 a.m.

'Against the background of digitalisation and urbanisation, our previous ideas of life and work are changing noticeably. Interestingly, the focus is less on technology than on people.'
Paperworld Trends 2019/20
Office-Trend
tinted + flexible: Emotion and modern technology
The office trend 'tinted + flexible' combines intelligent room concepts with adaptable, modular furniture and modern technology. An emotional but at the same time reduced design approach is also important. The materials are homely and often recycled. Creative ideas for greening offices improve health and increase concentration.
Colours: Golden yellow, burgundy, ash rose, and rich ochre therefore form the expressive colour palette. Black, white and grey set clear accents.
urban + pristine: High quality and closeness to nature
Simple, natural and well-thought out: The inspiration for the designs comes equally from Scandinavia and Japan, and makes a bold statement. Typical materials are oak, walnut, cedar, stone, leather, linen, wool and felt. Their surfaces are captivating with their striking appearance and robust haptics. They are additionally accentuated with weaving and tweed effects.
Colours: The colour range is also balanced and natural - it ranges from red cedar, fir tree and graphite to jeans, soft wood shades and off-white. This harmonious colour palette particularly enhances the fine paperware world and emphasises its simple aesthetics.
graphic + particular: Graphic patterns and special colour combinations
The 'graphic + particular' trend world combines unique ideas with a wide variety of patterns and graphic colour combinations, giving the theme of gift-giving, packaging and writing a special touch. Characteristic are halftone prints, perforations, lattice structures, prints and collages in an artistic blend.
Colours: Mint blue, tangerine, pink, taupe and deep anemone blue characterise the colour range, while black and white provide additional graphic highlights. The special, modern touch of this trend arises from the gold, bronze and coloured aluminium metallic sheens.
Back to school with "graphic + particular"
At the beginning of summer, many stores for stationery, office supplies, and writing materials are faced with the task of decorating their outlet for the school season. In many cases there are additional satchel promotions and other special events for school starters. This requires a lot of creativity, as the display window should look different every year and attract customers' attention. The inspiration gained from Paperworld Trends is ideal for this purpose. Designer Claudia Herke from the style agency bora.herke.palmisano provides tips.
How to implement the trend
Impressions of the trends at Paperworld 2019
The trend scouts: bora.herke.palmisano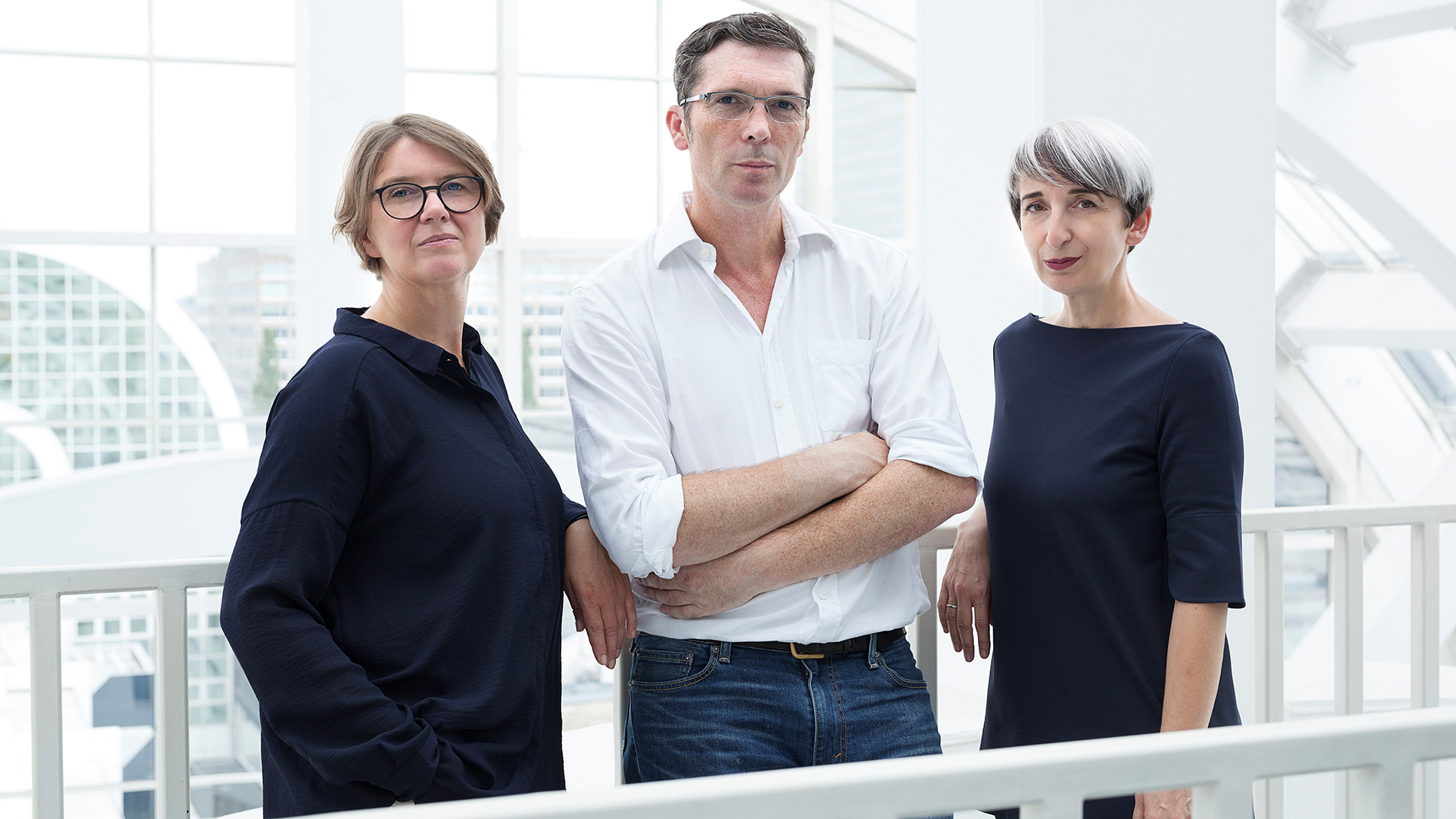 Designers Claudia Herke, Cem Bora and Annetta Palmisano from the design studio bora.herke.palmisano analyse international trends in fashion and art, interiors and lifestyle. In the Paperworld Trend Exhibition and in the Trend Brochure, they illustrate the stylistic currents of the coming season in an approachable and market-related way.