The combination of 'The visionary office' and 'The stationery trends' is also reflected in the Paperworld Trends for 2020/21. They show innovative solutions for workplace of tomorrow and trailblazing life-style trends for school, for gifts, packaging and celebrating. Discover the three trends "Blazing Hotchpotch", "Smooth Sorbet" and "Noble Barrique" and get inspiration for your assortment.

Preview: Together – Christmasworld and Paperworld Trends 2021/22
"Together" marks a new era for the Christmasworld and Paperworld trends, whose product and style worlds are increasingly converging in global consumer trends. The logical consequence of this are the three common trend statements: contemplative approach, heirloom feelings and spirited response.
 
The Christmasworld and Paperworld trends in a new, cooperative presentation inspire to create successful product ranges that open up new worlds for your customers.
 
You will learn more soon.

Paperworld trends present pioneering lifestyle trends and innovative solutions for tomorrow's workplace. For this purpose, developments in the areas of fashion and architecture as well as product and furniture design were used and transferred to the stationery industry.

Design consultants bora.herke.palmisano stage the latest trends with products from selected exhibitors at the Paperworld Trend Exhibition. Guided tours and short lectures were held daily.
Paperworld Trends 2020/21
New working environments are bringing about a new perception of office work. Well-being and flexibility are becoming increasingly important. The establishment of a creative atmosphere is also gaining in importance in parallel with the digital spirit of optimism and new, communal living and working concepts.
'Essential impulses for the new design of office spaces are increasingly coming from home and product design. At the same time, a generation of restrained and modest consumers is coming of age, who are critically examining questions of sustainability.'
"Blazing Hotchpotch" – anything is possible
The "Blazing Hotchpotch" trend features a convincing mix of styles, colours and possibilities. Vibrant designs and colours are combined - patchwork, graphic surfaces, colour blocking, kaleidoscopic effects and shimmer are the hallmarks of this trend world. In addition, "Blazing Hotchpotch" focuses on movement, both in terms of colours and designs as well as with its expressiveness: Concepts for cooperative interaction in the office environment, freely designable co-working spaces, and solutions for the office-to-go are addressed. This dynamic is also reflected in the materials that are either recycled or made of alternative materials.
"Smooth Sorbet" - find calmness and harmony
This trend follows the desire for greater tranquillity and relaxation. "Smooth Sorbet" is characterised by soft shapes and delicate colours. The product world is reduced and aesthetic, at the same time, technology and lifestyle merge. The emphasis is on pastel colour nuances and pleasing surfaces that blend to create an inspiring living and working environment. Floral designs and subtle colour transitions underline the harmonious lightness of the trend world. The product range extends from fine writing instruments and haptic paperware to textile office design.
"Noble Barrique" - striving for perfection
The "Noble Barrique" trend world concentrates on premium, functional, and durable products with sophisticated details. Minimalism in the style of Bauhaus is combined with elegance and modernity. The exquisite material aesthetics are closely intertwined with the sophisticated design, which is distinguished by exceptional quality and refinement. The materials and colours are characterised by nature - wood, natural stone or leather lend structure and a special tactile feel. At the same time, the focus is on the durability of the products - fine writing instruments, desk accessories or notebooks.
Picture gallery: Paperworld Trends 2020
The trend scouts: bora.herke.palmisano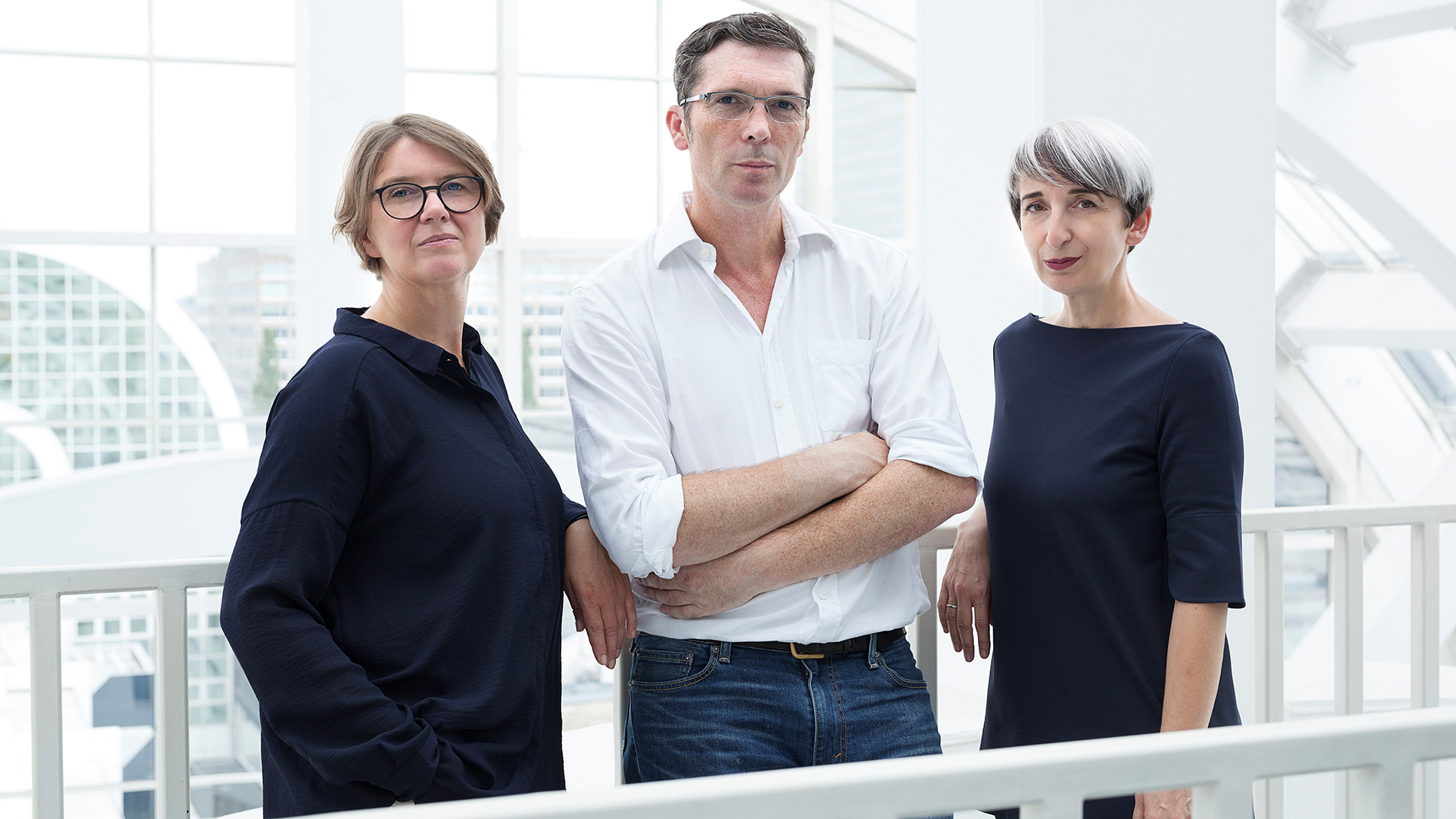 Designers Claudia Herke, Cem Bora and Annetta Palmisano from the design studio bora.herke.palmisano analyse international trends in fashion and art, interiors and lifestyle. In the Paperworld Trend Exhibition and in the Trend Brochure, they illustrate the stylistic currents of the coming season in an approachable and market-related way.