The Paperworld Trends Show show innovative solutions for the workplace of tomorrow and trailblazing life-style trends for school, for gifts, packaging and celebrating. The combination of 'The visionary office' and 'The stationery trends' is also reflected in the Paperworld Trends for 2017/18 . So the name of the Office trend is Work + Challenge and Stationery Trends include Minimal + Excellent and Spirit + Ambition.
Paperworld Trend Show
Paperworld trends presents pioneering lifestyle trends and innovative solutions for tomorrow's workplace. For this purpose, developments in the areas of fashion and architecture as well as product and furniture design were used and transferred to the stationery industry. The Paperworld trend show provides you with valuable ideas for your product selection and shop design.
Design consultants bora.herke.palmisano staged the trends of 2018/19 with products from selected exhibitors at the Paperworld trend show.
Where?: Hall Foyer 5.1/6.1
When?: daily
Image gallery: Trend Show 2018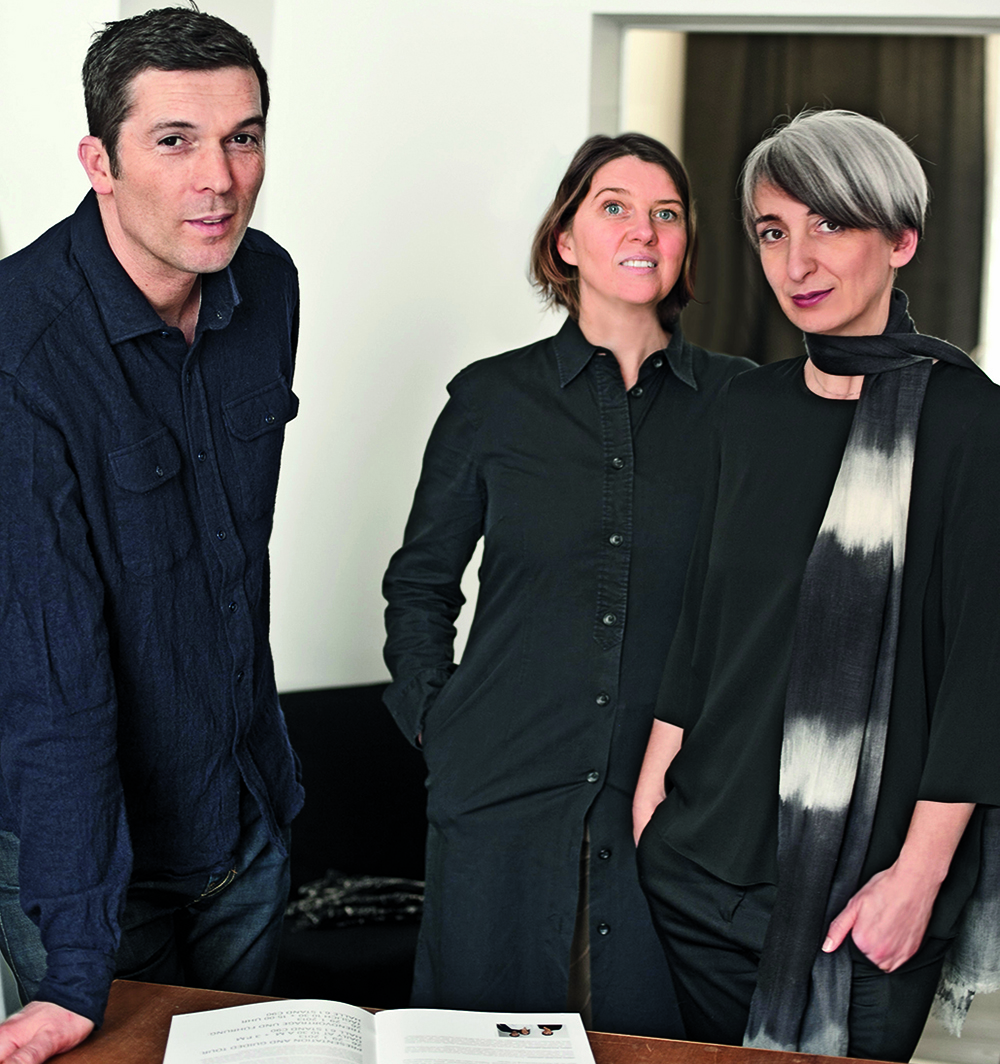 Designers Cem Bora, Claudia Herke and Annetta Palmisano from the design studio bora.herke analyse international trends in fashion and art, interiors and lifestyle.
In the Paperworld Trend Show and in the Trend Brochure, they illustrate the stylistic currents of the coming season in an approachable and market-related way.
Paperworld Trends 2018/19
Office-Trend
Work + Challenge
When it comes to the 'Work + Challenge' trend, the clue is in the name. The main idea to be demonstrated here is how high-tech, changing expectations of cooperative working and comfort combine in the overall concept.

The trend appeals with its modern look and changes the office into a harmonious working environment, using the product range for commercial office requisites. In this changing workaday world, furniture and products must meet growing demands in terms of both aesthetics and user-friendliness.

Lively and sporty, the 'Spirit + Ambition' trend supports the search for new inspiration. In this stylistic scenario, digital meets analogue. This style is inspired by both the latest workwear and streetwear, as well as by young artists and technological innovations.
Workspaces in the home are transformed with line drawings, an inventive use of lettering and strong colours into a creative, artistic home office, which creates space for more individuality. The contrasting colours and diverse materials bring with them a revolt against a purely goal-driven rationality in the working environment.
Minimal + Excellent' presents a reductionist, modern elegance: it is a trend that is marked by high expectations of the functionality and quality of the products used, with a focus, too, on design and workmanship.

The colours chosen fit in with this classic trend, which oozes quality: dark shades, including black, dark blue and moss green, combined with gold, nickel and silver are centre-stage here and create the sense of an exclusive space in the home office. This impression is enhanced still further by the architectural clarity of the shapes and furnishings, as well as by the use of the latest technologies