Broaden your knowledge, discover trends, and find new business partners in a relaxed atmosphere at numerous special exhibitions, specialist presentations, workshops, and top-level award ceremonies.
Paperworld & Christmasworld Trends 2021/22: Together
Paperworld trends present pioneering lifestyle trends and innovative solutions for tomorrow's workplace. For this purpose, developments in the areas of fashion and architecture as well as product and furniture design were used and transferred to the stationery industry.

Together is a powerful term at this moment in time and represents standing together in times of crisis. The pandemic has turned our world upside down. Physical distancing has caused people to come closer. This is reflected in the 2021/22 trends. "Together" marks a new era for the Christmasworld and Paperworld trends, whose product and style worlds are increasingly converging in global consumer trends. The logical consequence of this are the three common trend statements: contemplative approach, heirloom feelings and spirited response.
 
The Christmasworld and Paperworld trends in a new, cooperative presentation inspire to create successful product ranges that open up new worlds for your customers.
contemplative approach – focuses on nature.
In this style world, the material takes pride of place in the design. Renewable materials such as cork, bark, jute, grass and wood determine the unpretentious look together with metal, marble and stone. The materials remain in their natural state, are roughly hewn, broken, woven or rudimentarily processed. The tactile feel is important. So in addition to the rustic surfaces, finely polished, hand-caressing finishes emphasize the beauty of nature. Old craftsmanship is being revived. With seasonal decorations, clay and ceramics with a rough, sandy appearance look genuine and natural. The forest provides an abundance of designs and motifs, including acorns, bark, leaves, nuts, cones and fruits.
The colour palette emphasises the restrained mood and the tactile materials - these include dark juniper berry, light green, fawn brown, red beech, matt green, moss, basalt green and a warm, light stone shade.
heirloom feelings – reflects on poetry and gracefulness.
This poetic, young style opens up an optimistic perspective. Numerous artistic and playful aspects can be discovered in the design, including more down-to-earth interpretations in delicate hues. The cheerful, lively flora is striking. Blossoms, scattered flowers, mille fleur and vines sprout alongside frills, fine graphic designs, necktie and chequered patterns. The numerous romantic tapestries are in the foreground here as quotations from a golden era. The joy of adorning is reflected in every aspect of the product and of life: from festive decorations, gift wrapping papers and greeting cards to stylish working and writing.
The colour range combines sensitive, optimistic tones. The palette extends from a velvety mouse-grey, delicate lime green, cloudy white and dark topaz to a romantic shade of rose, from light almond to a red tone and soft, airy sky blue.
spirited response – inspires with sustainable solutions.
Not a trend, but a necessity. This style world presents attractive alternatives and unconventional solutions that focus on zero waste, a circular economy and up & recycling. Here the emphasis shifts to the arrangement of the home office for job and school. The design is handcrafted, creative, cheerful, colourful and uncomplicated. Organic forms and eye-catching, illustrative designs reminiscent of the 1960s have a strong impact. Hand written or drawn print motifs, childlike sketches and ideas with an improvisational character round off the original style.

spirited response shows a vibrant combination of everyday work and festive decorations. The colour palette combines vivid shades with random melanges that result from different recycling processes. Paper waste is transformed into papier-mâché, and old fabrics or cords become creative materials for new objects.
Review: Paperworld Trends 2020/21
New working environments are bringing about a new perception of office work. Well-being and flexibility are becoming increasingly important. The establishment of a creative atmosphere is also gaining in importance in parallel with the digital spirit of optimism and new, communal living and working concepts.
Picture gallery: Paperworld Trends 2020
The trend scouts: bora.herke.palmisano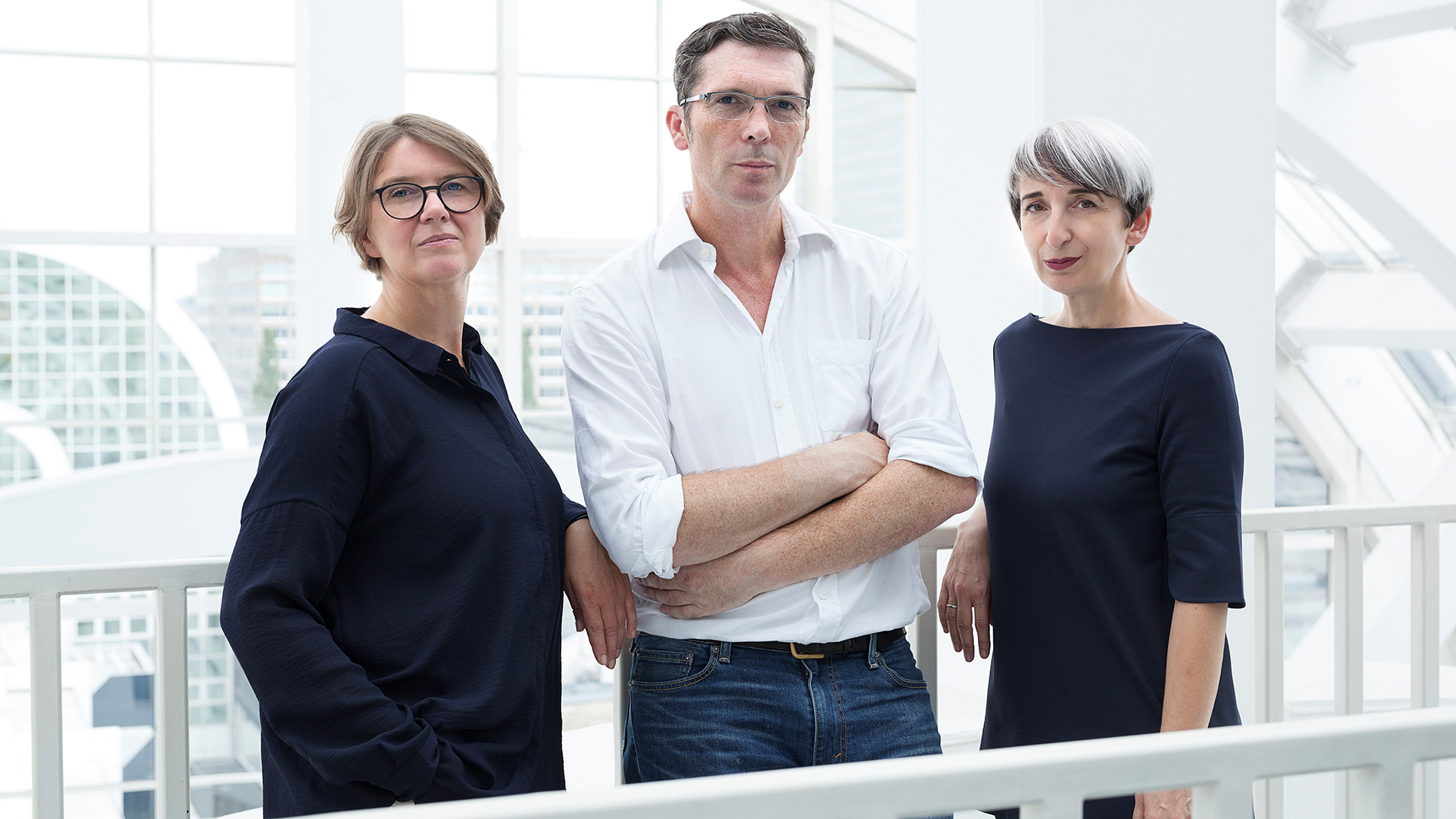 Designers Claudia Herke, Cem Bora and Annetta Palmisano from the design studio bora.herke.palmisano analyse international trends in fashion and art, interiors and lifestyle. In the Paperworld Trend Exhibition and in the Trend Brochure, they illustrate the stylistic currents of the coming season in an approachable and market-related way.